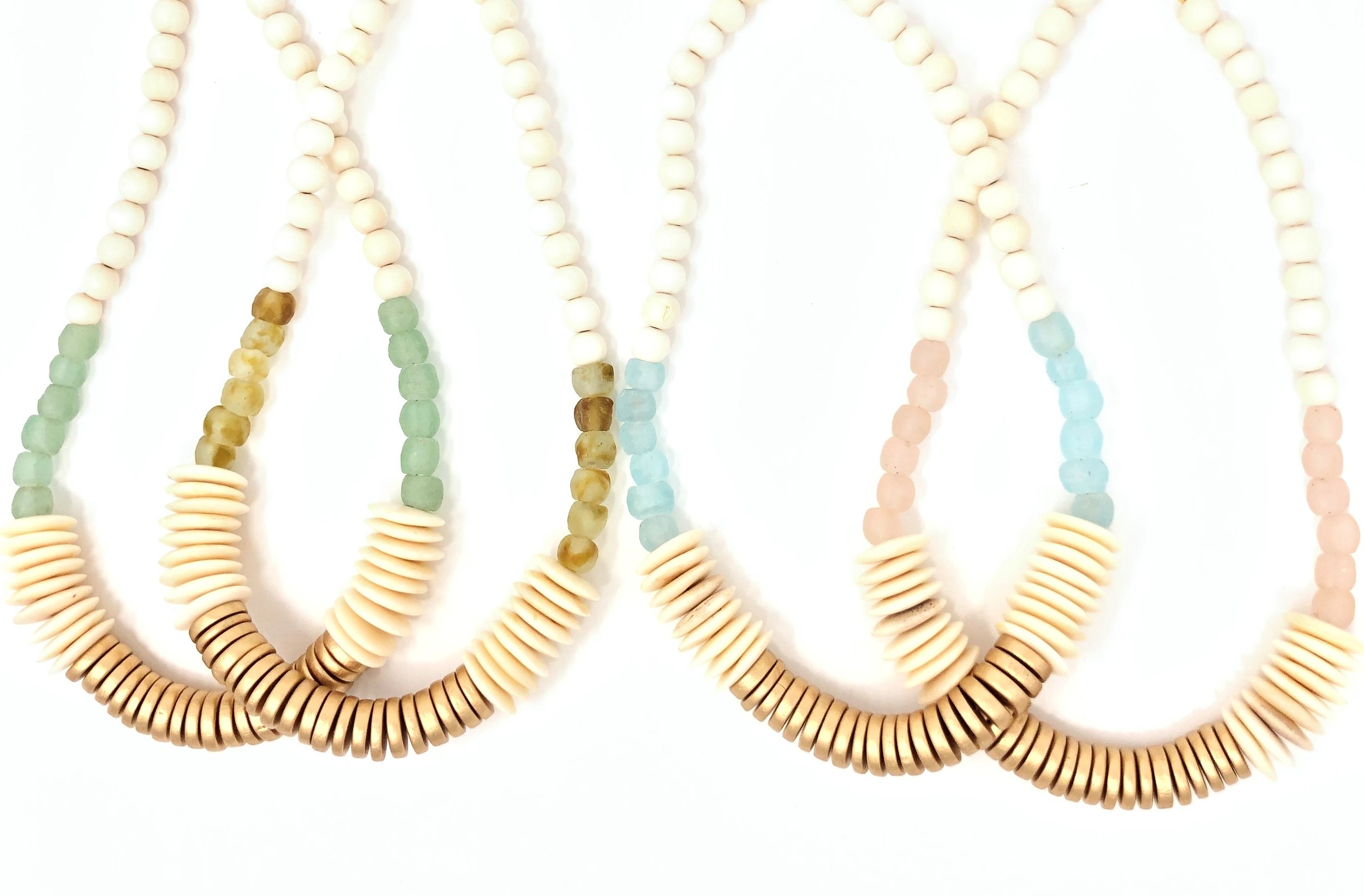 Leigh
Important Note - these are handmade which means if you see something you like and it is sold out, send me an email at joyandlightdesign@gmail.com and assuming I have materials in stock, I can make it for you that day!
All Joy & Light Designs are handmade and the length of each varies. Approximate Length: 11"
This is the same necklace as The Ali, it just has lighter wood beads on top and the bone disk beads are a lighter color, as well.