THE PROCESS
I just returned from a trip to the Atlanta Mart with my mom and now have new materials to get started on some new designs. Before I start a design, it honestly all looks like a mess. There is an array of beads-different sizes, colors and textures and I get to figure out what would make a fun necklace. Like I have said before, it is therapeutic and calming for me to sit down and sift through all that is in front of me. There is something about using my hands and a different side of my brain that enables me to "get out of my head." I've got lots of inner voices speaking into different parts of my life, some good, others not so good. Voices about fears, comparing myself to others and telling myself I'm not enough. Creating has been a beautiful picture of how purposefully and intentionally our God made each and every one of us and how He wants us to see and hear the beauty He has filled this world with. We have to seek it and Joy & Light is one way I get to do that.
It doesn't look like much, but there are endless possibilities right here.
Everything gets made right here and most of the time, it looks like a mess.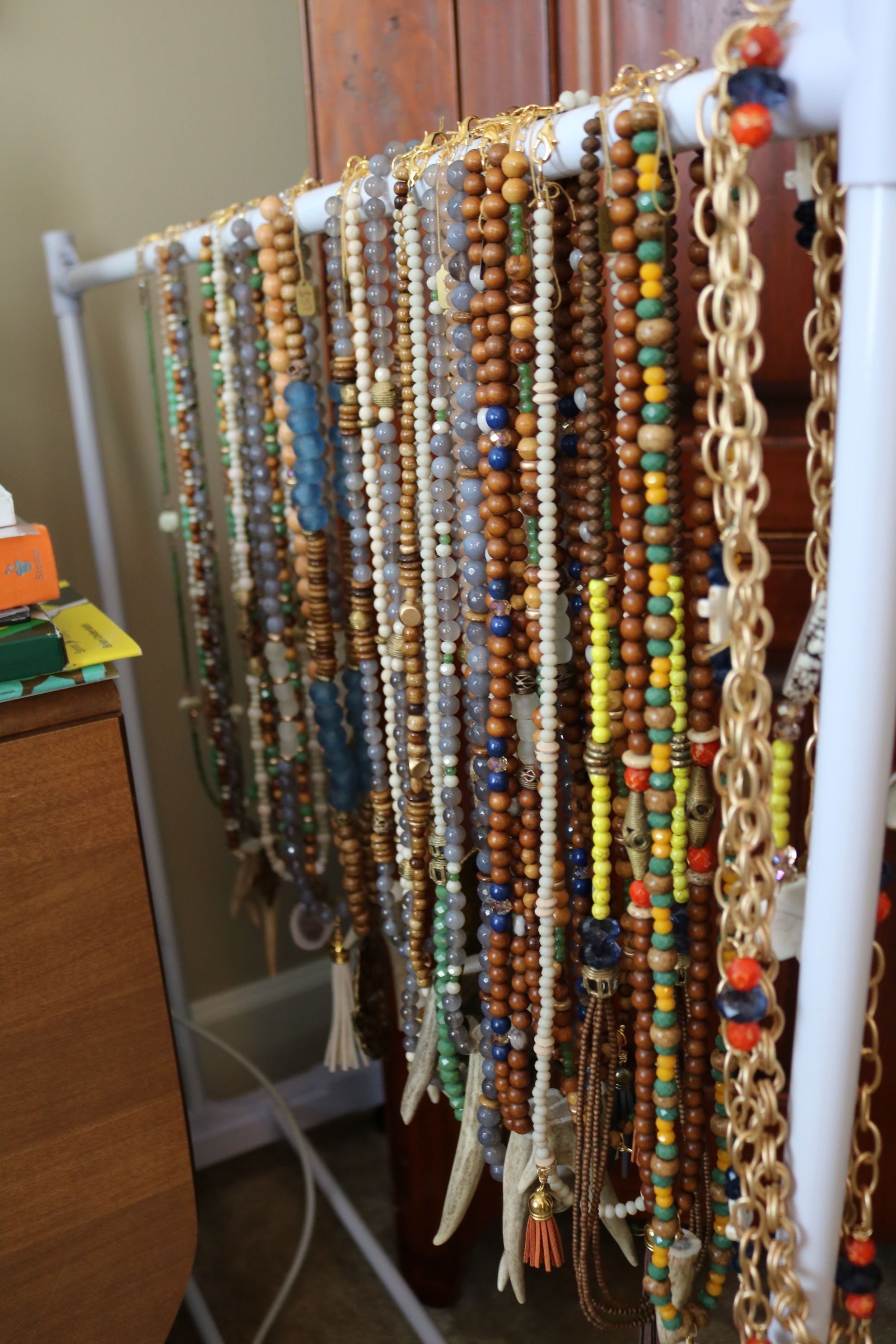 My handy-dandy clothes rack doubles as a necklace rack for finished products.